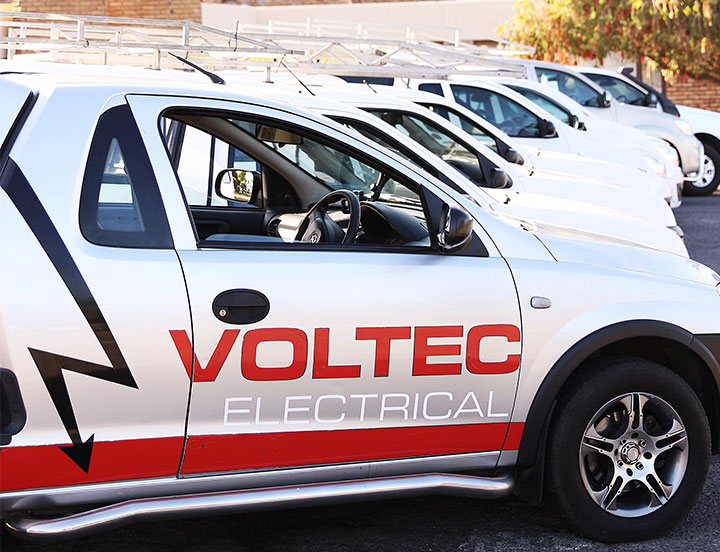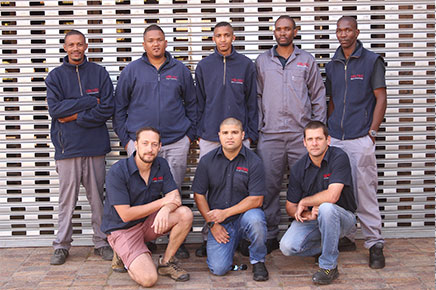 About Us
Voltec Electrical
was established in 2010 and now employs 25 dedicated staff members. Jacques Labuschagne, the Director and owner of Voltec Electrical along with Francois Steinmann, the Operations Manager are both qualified installation Electricians.
Jacques started the business in 2010 with one assistant that is still employed by Voltec today. The business predominantly involved maintenance and repair call outs, but as time went by, we started getting involved in construction projects. We now have dedicated teams that focus entirely on construction while other teams focus on call out and maintenance. All employees do however have knowledge and experience in both fields.
Our teams include qualified electricians, electrical assistants and general labourers with extensive experience in all electrical fields.
Our Team
The People behind Voltec Electrical
Membership and Certification
Voltec Electrical is a proud member...
of the Electrical Industry of South Africa (ECA) and registered with the National Bargaining Council for Electrical Industry of South Africa (NBCEI) and are committed to the latest Occupational Health & Safety Act. Voltec Electrical carries level 4 BBEEE status.
Please click on the below to view our B-BBEE, CIPC and our Letter of Good Standing from the Department of Labour.
Our Advantages
Reasons You Should Call Us
We provide electrical services to the commercial, industrial and residential industries throughout the Cape Peninsula, West Coast and Winelands District.
1
24/7 Emergency Services
24/7 emergency electrician you can trust.
2
Free Quotations
Yes, we offer free quotations for electrical additions or replacements.
3
Fast and Reliable
We strive to offer the lowest price on the market.
Do you
Need Help


With Electrical
Maintenance?

Our electrical repair and service options are proudly offered to clients. Give us a call today to schedule a free service quotation!